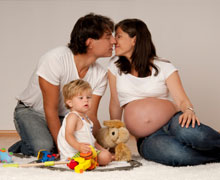 Dr Dunn has a special interest in the Laparoscopic treatment of Endometriosis and pelvic pain. This involves treating women with painful periods and pelvic pain with medical and surgical treatment of their pain.
Dr Dunn performs between 10 - 15 Laparoscopic Endometriosis Surgeries per week. He also regularly works with top Surgeons to improve and update his skills and ensure that his patients achieve the best health outcomes at all times.
Dr Dunn's patients have experienced remarkable results post Laparoscopic treatment of Endometriosis. These results include the alleviation or removal of pain, improvement of quality of life for his patients and their families, and markedly increased chance of falling pregnant naturally.
Dr Dunn provides a continuity of care for all patients from the initial consultation to post surgery and recovery.
The staff at Dr Dunn's office is exceptionally friendly and helpful. They help make your phone calls and visits to Dr Dunn's Rooms the most enjoyable and pleasant.